---
---
Investment Advice
How much time do you spend wondering about the future?
Wondering about whether or not you have enough money saved to support yourself and your family as you grow older? Or perhaps worrying about whether you will have enough saved up for retirement when the time comes?
Creating an investment plan now gives you the confidence that you and your family will have financial security long into the future.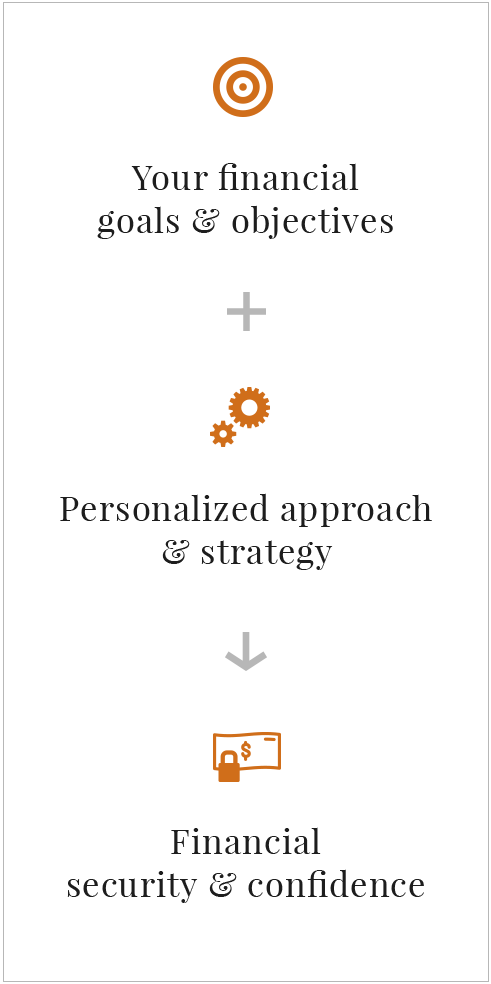 Valuable investment advice that maximizes your wealth
When it comes to investment, there are certainly plenty of options. For this reason, it is important that you choose to work with an investment advisor that you can rely on to give sound and practical advice.
An investment management firm will take a personalized approach to investment advice by analyzing your financial goals and objectives, then matching them to current market trends to find a good fit. Our nimble, detail-oriented approach gives us a level of familiarity with your account that simply can't be matched by bulkier organizations. We're with you every step of the way.
Keep a bigger piece of the pie
Taxes are unavoidable. However, you can control whether or not you pay above and beyond your lawful commitments. A financial professional can comb through your expenses to discover and mitigate costly tax payments that unnecessarily sacrifice your hard-earned wealth.
We have experience in managing all types of portfolios, and this expertise helps us to confidently provide information that allows you to make firm investment decisions.
Consult with the investment advisors at Smith Rogers Financial to spend less time worrying about tomorrow and more time enjoying today!